There's life "before the vaccine" and life "after the vaccine." But right now, we're in the middle of these two universal stages.
For almost the entirety of 2020, travel plans were canceled, and social distancing guidelines were strictly implemented. Until now, there are countries in some form of lockdown. However, with the release of multiple vaccines from different pharmaceutical companies, millions of people are receiving their first and second doses of the COVID-19 vaccine. Some restrictions are beginning to let up, slowly moving on to the stage that we most look forward to – life after the vaccine.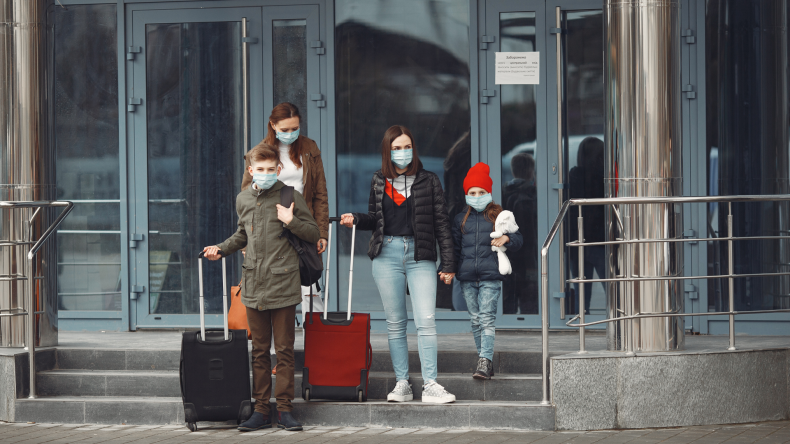 What can we expect after getting a COVID-19 vaccine? What things will go back to normal, and when? Can you travel again after getting vaccinated?
Face masks on and hand sanitizers in the bag; traveling may just be a possibility to look forward to in the near future.
How Will A COVID-19 Vaccine Impact Travel?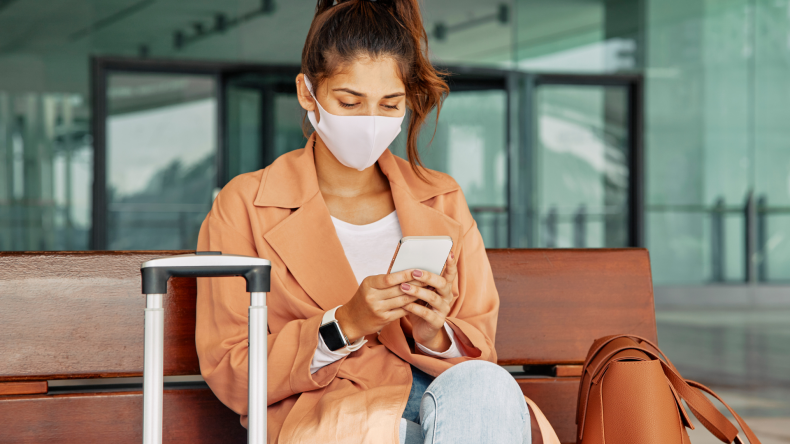 The best way to set realistic expectations around what travel will look like in 2021 is to look at the current facts.
There are authorized and recommended COVID-19 vaccines across different countries, with each vaccine coming from competing pharmaceutical companies. Like those from Pfizer and Moderna, some vaccines have been verified by the Centers for Disease Control and Prevention (CDC) to have more than 90% efficacy at preventing symptomatic COVID-19 infections. In contrast, other brands have been reported to have lower efficacy rates. However, all the vaccines currently approved for distribution have one thing in common – each vaccine requires two shots: a priming dose followed by a booster shot.
After receiving either the priming dose or the booster shot, side effects such as tenderness, muscle aches, and fever may be experienced and may last for several days. Even without side effects, the COVID-19 vaccines still take time to reach their full effectiveness. It should take about seven days after the second dose of the Pfizer-BioNTech vaccine, while it takes about 14 days for the Moderna vaccine.
Getting a COVID-19 vaccine and waiting for its full effectiveness can make travel safe again. However, precautionary measures are still recommended. Barry Bloom, a professor of immunology and infectious diseases at Harvard said,
"One can imagine a scenario where you are vaccinated, and you develop a protective immune response. You will not get sick, you will not die, but the virus will still be able to grow in your nose and transmit to other people."
Hence, even with a fully effective vaccine in your system, it is still smart to still stock up on face masks and hand sanitizers for areas where they are required.
More countries may ease up on travel restrictions provided that quarantine requirements, social distancing guidelines, and face mask implementations are still observed. Looking ahead, an additional travel requirement may be required on top of your passport and visa: a vaccine passport application. Several companies and technology groups are developing easy-to-use systems that will allow travelers to upload details of their COVID-19 tests and vaccinations in digital form. This form, secured in a smartphone app, could be a type of passport shown to immigration officers and other local venues (concert stadiums, movie theaters, and all other locations for social activities that we deeply miss).
So yes, provided that your travel destination has opened its borders, we can expect travel restrictions to ease up after a few rounds of community vaccines.
Things To Remember Before Traveling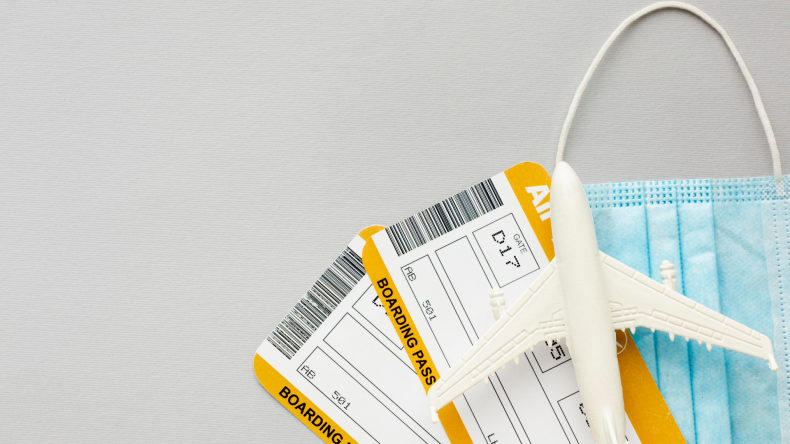 Research Your Destination's Travel Guidelines
More nations are expected to open up their borders for tourists, but each may also implement different travel guidelines. Some countries strictly require face shields, and no, shades or eyeglasses won't do. It will also help to know how much the cost of COVID-19 swab tests and other post-landing requirements will be, if any.
Secure A Travel Pass
Depending on when and where you travel, a travel pass comes in different forms. Other than your passport and visa, recent COVID-19 test results come in handy if there are no services for swab tests in your destination. Look out for the release of the vaccine passport, which is expected to be implemented in a few months.
Plan For Emergency Flight Delays
If you're planning to travel soon, it will be wise to note that the likelihood of travel bans is still a possibility. COVID-19 cases may spike up for unforeseeable reasons, so planning for emergency flight delays (or cancellations) is necessary. Have extra cash on hand, a few extra clothes, and a whole lot of patience for when worse comes to worst.
Get Travel Insurance
The coverage that people are most aware of is trip cancellation. However, travel insurance comes particularly in handy these days because it also covers medical emergencies. Getting travel insurance does not cost much, though it requires extensive documents that you need to submit. The effort, we find, is worth it anyway.
Bring A Sufficient Quantity Of Disposable Face Masks
If you're using washable face masks, you may also want to take disposable N95/KN95/3-ply face masks with you. Imagine waking up at an ungodly hour to catch a tour or another plane ride, which might not leave you enough time to wash and dry your face mask. Wearing one is an absolute requirement in most travel destinations, so you better have a fresh one handy, always.
Medical Supplies For Your Travel Needs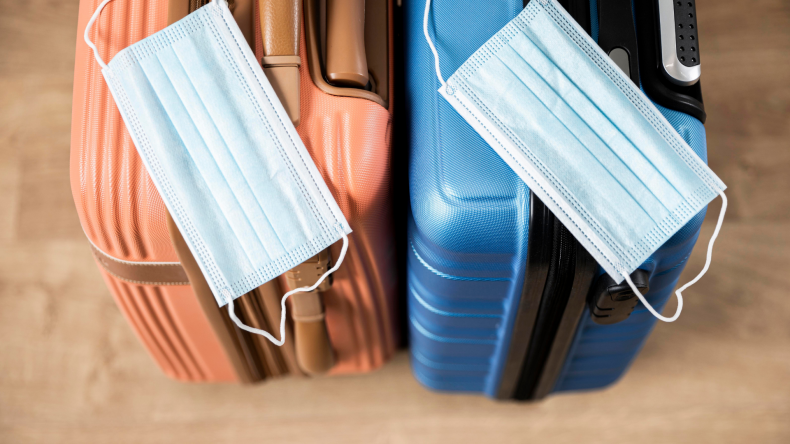 Here are four things to add to your travel essentials: disposable face masks, face shields, disinfecting wipes, and a hand sanitizer.
Fully equip your baggage with these four essentials, the quantity depending on the duration of your trip. All these travel essentials may be ordered via N95 Medical Supplies, with same-day shipping on all orders before 4 p.m. EST. If you're planning to order more than a few, you may also catch the Deals of the Day, a section where you can find special limited-time value offers that allow you to save up to 70% off the usual sales price.
We may earn a commission from links on this page, but we only recommend products we back. Newsweek AMPLIFY participates in various affiliate marketing programs, which means we may get paid commissions on editorially chosen products purchased through our links to retailer sites.